Complete Security Solutions
An elite team of officers, investigators and bodyguards serving you nationwide.
Complete Security Solutions
An elite team of officers, investigators and bodyguards serving you nationwide.
Reduce Potential Threats
At Tactical Response Security Consulting, we're proud to offer a variety of services designed to improve the safety of your workplace. From tactical response consulting to threat assessments to risk audits to active shooter programs, our mission is to equip you with the tools you need to feel confident. By tailoring our programs to meet your specific needs, we help you to meet any security challenge.
Secure Your Business
With more than 60 years of combined experience, the team at Tactical Response Security Consulting is here to help make your business a safer place for everyone involved. Whether we can help you assess potential threats or prepare for worst-case scenarios, you can count on us to go above and beyond. At the end of the day, we believe that it's smart to hope for the best, but prepare for the worst — and that's exactly what we'll help your company do.
In this day and age, it makes sense to be prepared. No matter the specifics of your business or your unique goals, at Tactical Response Security Consulting, our goal is to help you and your employees feel safer while you're on the job. Have a question? We're here to help, so contact us today.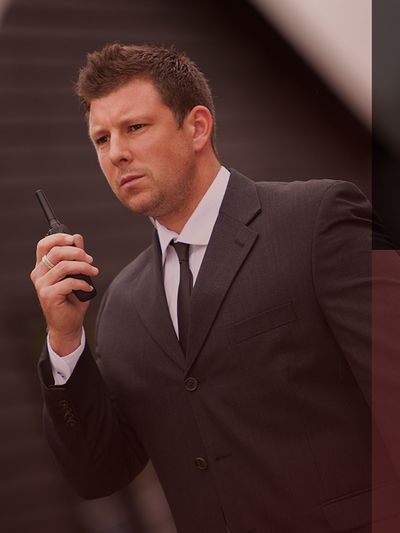 The Tactical Advantage
Tactical Response Security Consulting Inc. is a full-service MBE armed and unarmed security and detective agency providing security and private investigator services nationwide, with corporate offices in Pennsylvania, New Jersey, and Delaware.
At Tactical, we understand that each client requires personal and unique security services. We realize that every client has their own needs and wants, depending on the security issues at hand.
Our goal is to provide a custom tailored security program to meet your individual needs. We accomplish this through a multi-layered management approach that includes a security needs assessment, experienced management personnel, stringent officer selection and training processes, and quality assurance procedures that provide you with the highest return on your investment.
Tactical Response Security provides security consulting along with long and short-term armed and unarmed security guard services, patrol services, executive protection services and private investigator services. Whether armed or unarmed, our professionally trained security officers and private investigators are experts in their fields. Tactical Response Security personnel are fully prepared to meet and resolve any security challenge, at any time.
Take the first step toward solving your security needs and learn more about our professional security and investigative services.